About
We make online payments easy for our merchants and partners, allowing them to expand their businesses.
Online Payment
Made in Germany
Our Mission
We are the preferred provider for the easiest white-label solution for our partners.
Our Vision
To be the leading white-label payment provider in Europe and Latin America.
The Founder Story
The idea for Better Payment was born back in 2008, at a time when the term FinTech was not a familiar concept to many companies.
Our founder, Björn Bähre, noticed at that time that there were no sufficiently flexible and comprehensive payment solutions available to meet the increasing demand in the market. Almost all prevailing technologies were not very adaptable - especially when it came to individual and innovative ways of payment. In the following years, the plan was born to create a solution that offers comprehensive payment and is flexible enough to meet all payment requirements - Better Payment. In 2013 the GmbH was founded with exactly this goal.
Today, the Better Payment Germany GmbH distinguishes itself from other payment providers through highly developed in-house products Made in Germany, personalized services and our white label solution.
Since 2019, the Collecting Payment Provider Better Financial Services GmbH also belongs to the Better Payment Group.
Milestones
---
Here you can find out how Payment Germany GmbH has developed into one of the best technical providers of payment gateways since its foundation in 2013.
Specialist for White Label Payments

The year 2019 marks the most successful year in the history of the company. With more than 10 installed payment gateway instances for white label partners (among others for Diagonal Inkasso GmbH and Abilita GmbH) Better Payment has become a white label specialist.

Growth in Germany

In August, the product JetztZahlen for the Deutsche Verrechnungsstelle- German Settlement Agent (subsidiary of DVAG) is integrated into the SAP system in cooperation with EOS Cologne/Mannheim. One month later the onboarding section for e-commerce of GLS Bank's business customers goes live. The cooperation with Creditreform can be extended to more than 10 branches in Germany.

Expansion to Latin America

In May 2018, Better Payment wins its first overseas white label partner, AWEC COMEX, based in Chile.

Partnerships with the debt collection industry

Better Payment is expanding its strategic partnerships in the debt collection industry. This includes collect.ai as well as the strategic collection & factoring partner Solvendi GmbH from Osnabrück. In cooperation with Solvendi, the development of a Risk & Decision Engine for fraud prevention and risk control for uncertain payment methods is started.

Growth of white-label customers


In the same year, Better Payment was able to sign several important white label customers, such as VR Bund with Volksbank Raiffeisenbank Bad Kissingen and Corazon Communication Business Group GmbH&Co. KG with www.einfachonlinezahlen.de.

Investment of GLS Bank

In May, the investment of GLS Bank with 10% is official and the Closing Series A with all existing investors takes place in the amount of two million euros. Shortly afterwards Better Payment receives PCI DSS certification.

Launch of the white label

In February, Versa Commerce Pay goes live as the first white label gateway user, making Versa Commerce a strategic partner in e-shops for Better Payment.

Launch of the prototype & JetztZahlen

In February, Better Payment Germany GmbH presents its prototype and the first test customers go live. In that year, the product JetztZahlen will also be developed and introduced.

Foundation of Better Payment

The decision is made to develop an own payment gateway with the existing team of ViVenue GmbH, which leads to the foundation of Better Payment Germany GmbH. One year after the foundation, another investor already participates.
Executive Team
---
Get to know the executive team of Better Payment and find out who is responsible for which
departments.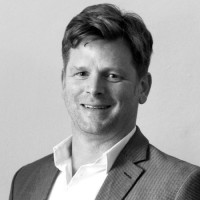 Björn Bähre
Co-Founder & CEO
Founder with 20 years of experience in online payments. Responsible for investor relations, sales, contracting, networking and partner management. In an everyday team with Rik (CSO) for 20 years.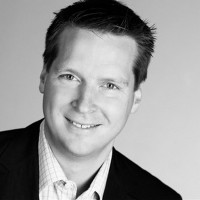 Arndt Weißhuhn
COO
20 years experience in technical project management and project controlling. Responsible for IT-framing, IT-forming, IT-development, team building and IT-infrastructure.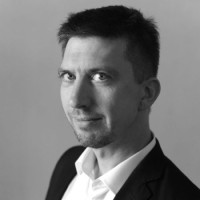 Rik Zahradka
CTO
20 years experience in technical project management and team building. Responsible for the strategic IT direction of the company and passionate about building great products.