Press
Press releases & press reviews
Press Kit
---
In the press kit you will find all necessary information about Better Payment Germany GmbH, which you need regarding public relations in cooperation with our company. If you have any further questions about the company or plan joint press work with us, please get in touch with our press contact.
Press comments
---
Here you will find reports about Better Payment Germany GmbH by other institutions and journalists.
June 26, 2019
Kapitalerhöhungen
GERMANY'S INDEPENDENT PAYMENT PARTNER
Founder and CEO of Better Payment Germany GmbH, Björn Bähre, describes in an interview how Better Payment is conquering the market as a payment service provider with the white label solution, how important an integrative approach is to give the customer the best possible liquidity and how he sees their role vis-à-vis the banks.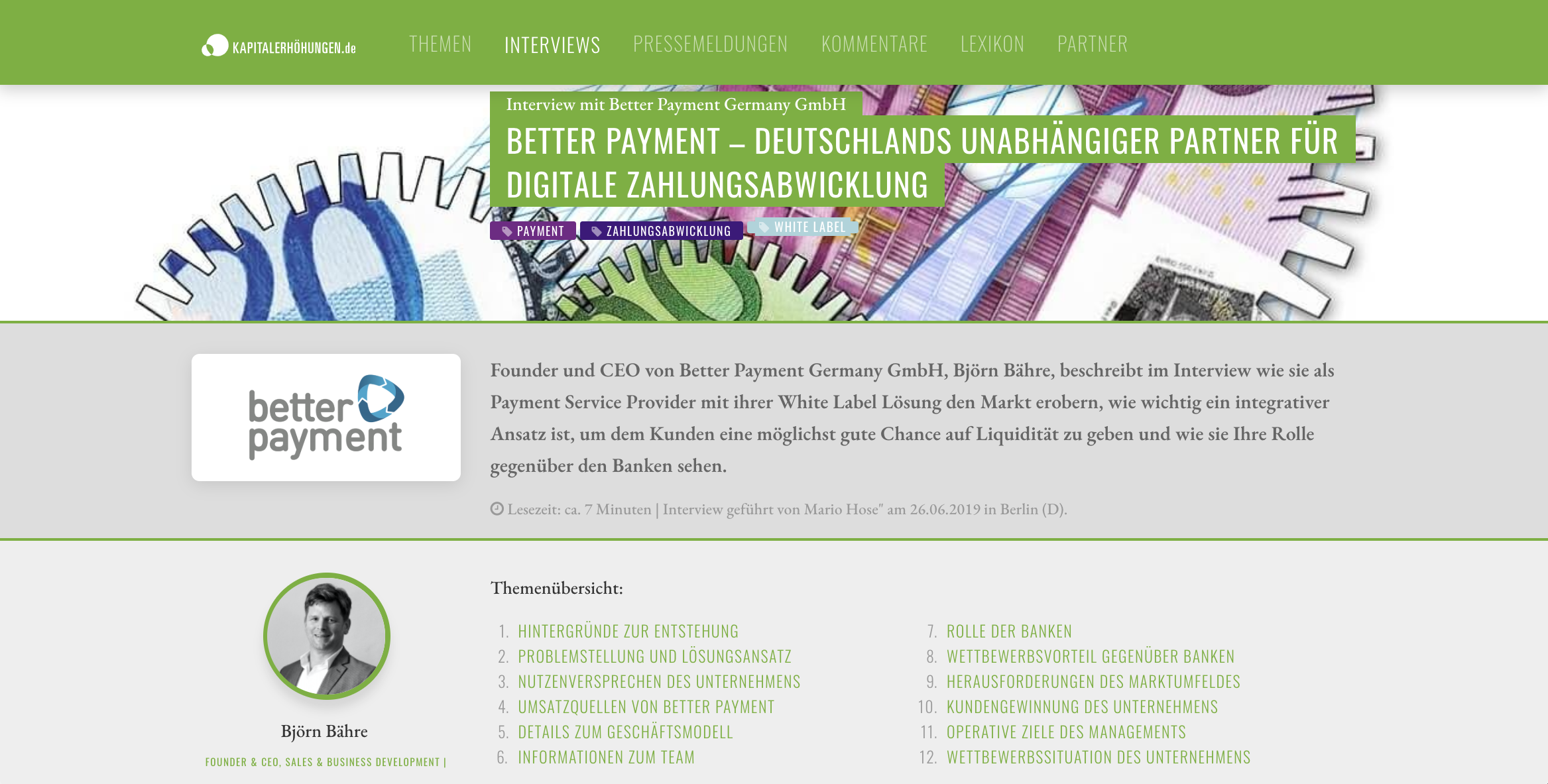 May 25, 2019
IT Finanzmagazin
WHITE LABEL INSTANCES VIA PAYMENT GATEWAY
Interview of Boris Janek with the founder Björn Bähre about the ways, the business model and the white label solution of Better Payment Germany GmbH. Insights about financing, the team, competitors and the enabler role towards the banks are given.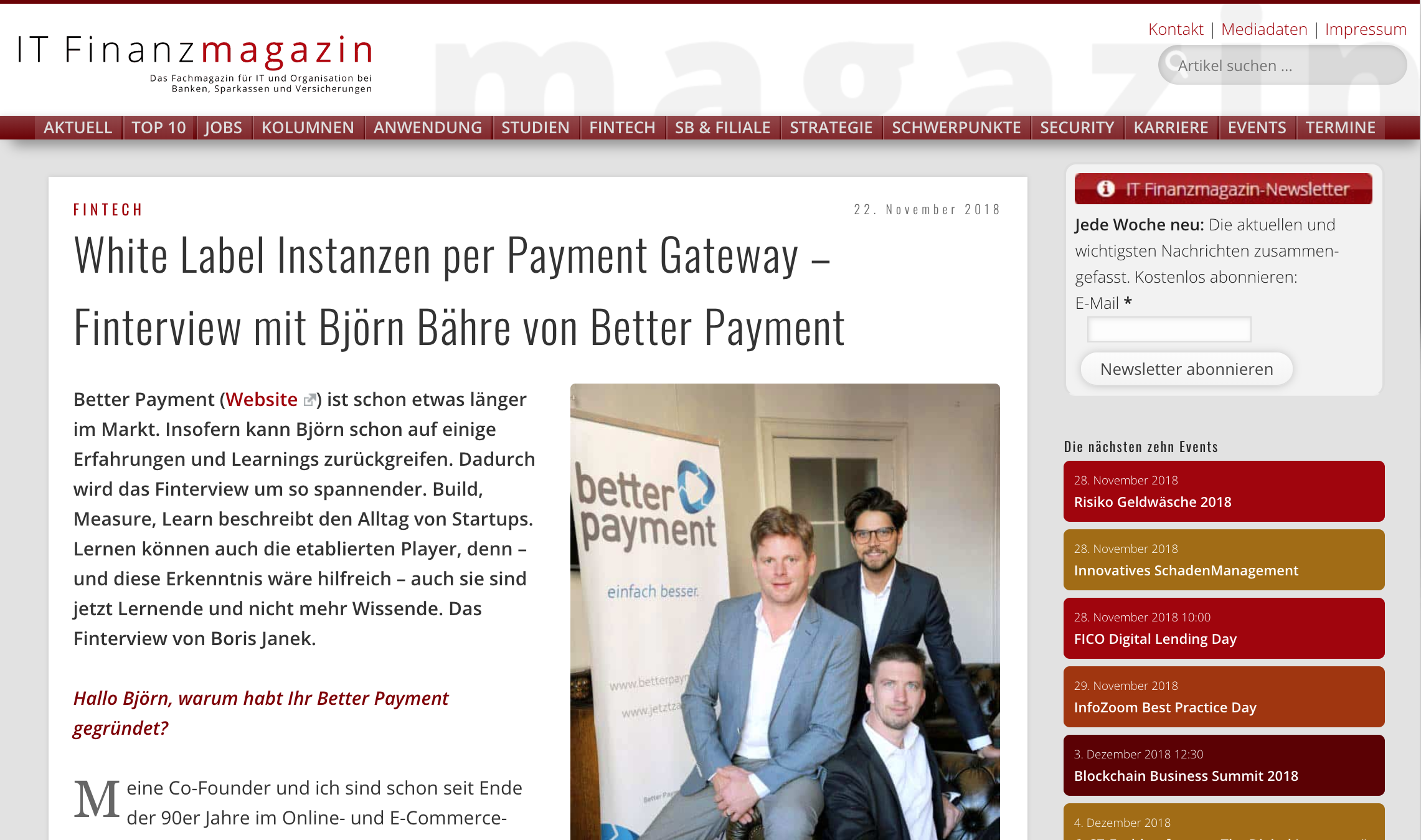 May 25, 2016
GLS Bank
GLS BANK PARTICIPATES IN BETTER PAYMENT
Press report of the GLS Bank regarding the investment in the Better Payment Germany GmbH. The report explains the reasons and hopes for synergies from the partnership. Above all the value for GLS business customers is worked out: The facilitated entry into online commerce and simplified processing of payments.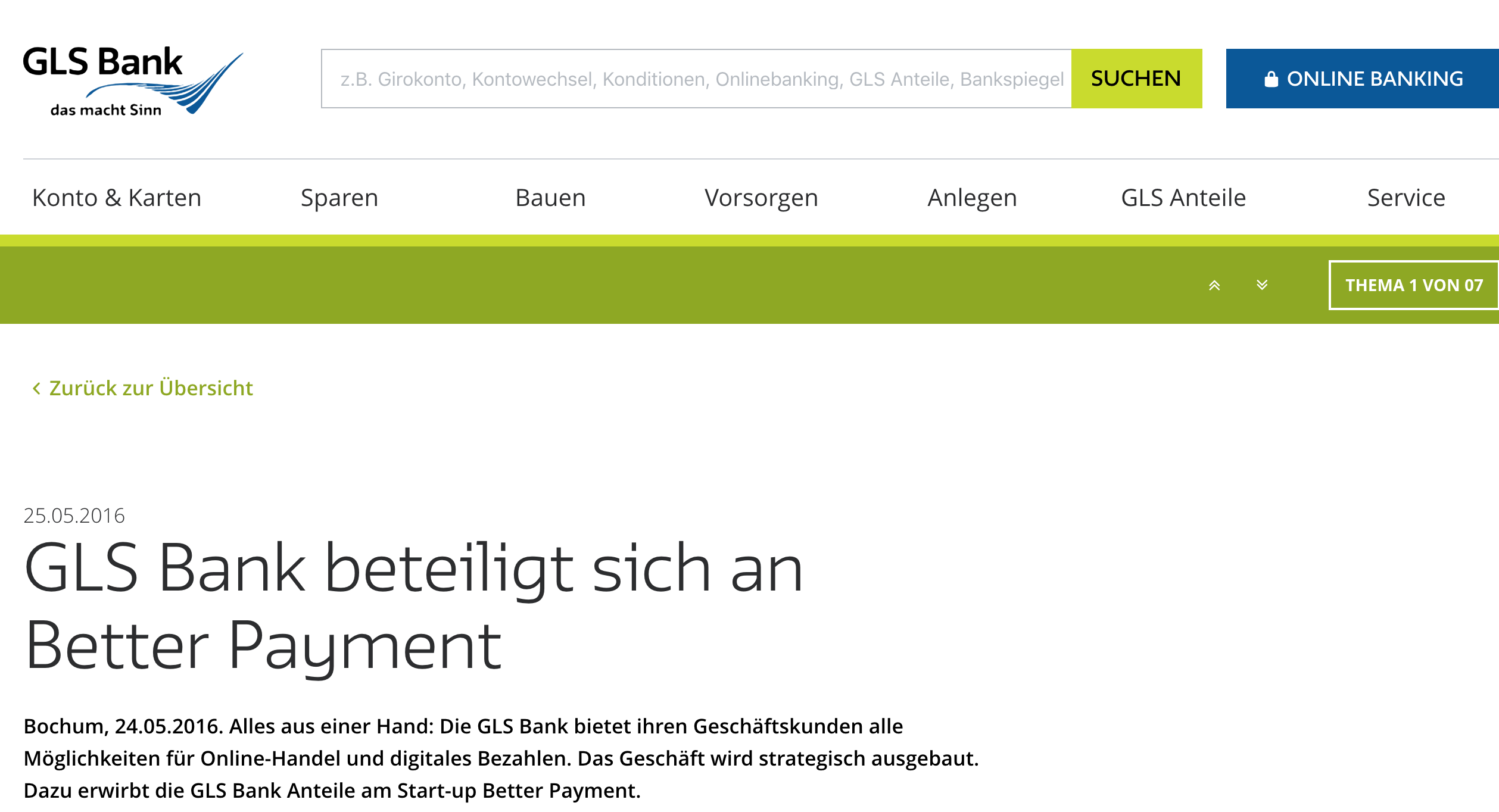 07. Juli 2014
Deutsche Startups
BETTER PAYMENT WANTS TO HELP COMPANIES IN PAYMENT MATTERS
Update on new start-ups in the FinTech scene, which include Better Payment on the network. The article briefly describes the services offered by Better Payment Germany Ltd as a payment service provider at that time.