JetztZahlen Cases
Persil Service Online & Creditreform Hamburg
---
Request Quote
Case: Persil Service Online
---
The Startup Persil Service offers an online laundry service where customers can conveniently send their laundry by DHL for cleaning and receive it back perfectly cleaned within three days. This case shows the option of a direct link from the e-bill to the JetztZahlen page.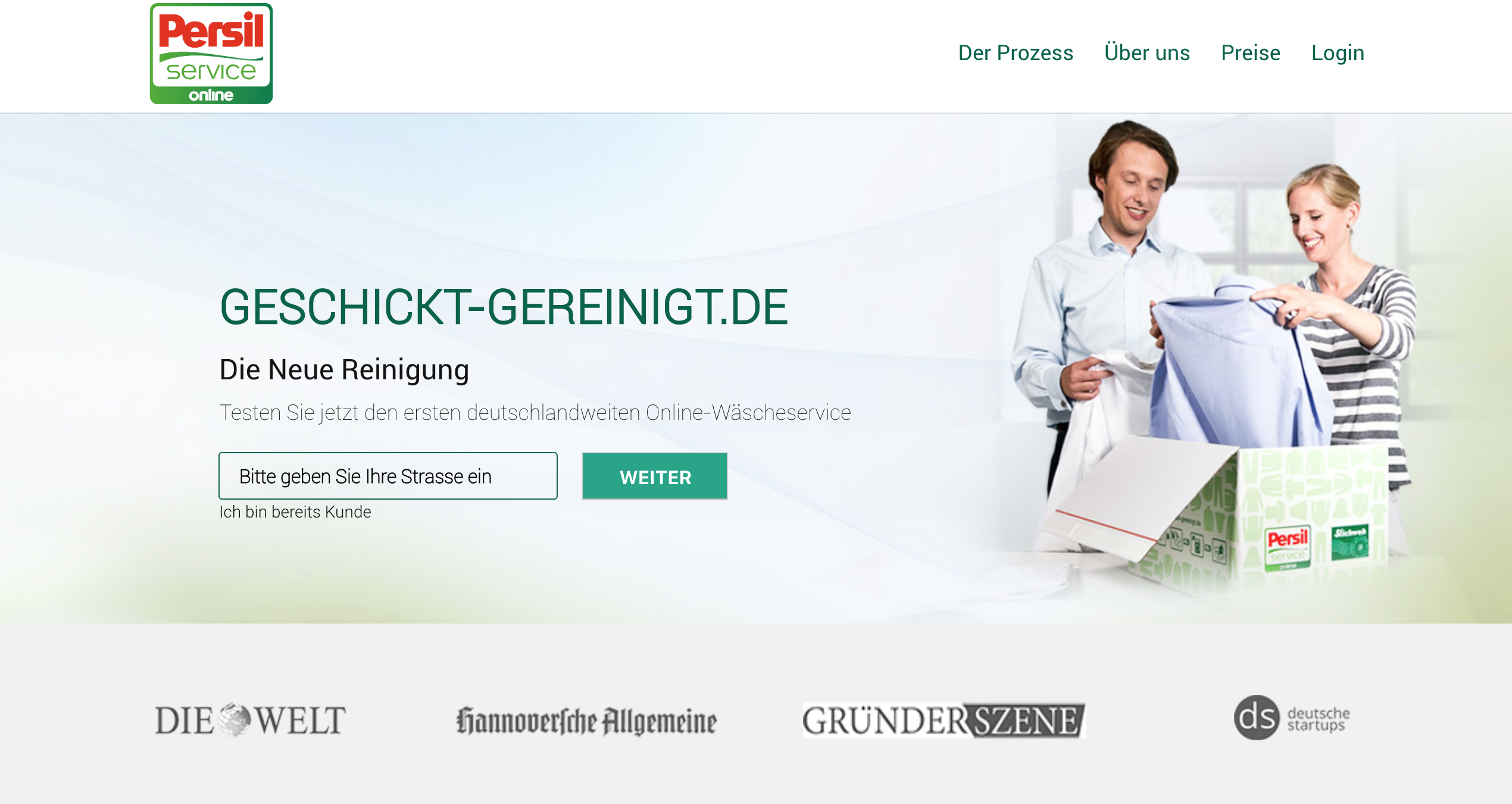 01
Challenges
The process of online laundry and dry cleaning is kept so simple for the customer by shipping via carton that a checkout and the indication of payment methods are not even necessary. In addition, customers do not want to pay until they receive the clean clothes..
02
Skillfully cleaned ...
In the process of online laundry and dry cleaning, customers receive an order and shipping confirmation. This way they are always informed about the current status of their order. Customers who have decided to pay via JetztZahlen receive a link to the personalized JetztZahlen payment page with the shipping confirmation via e-mail from Persil Service, geschickt-gereinigt.de.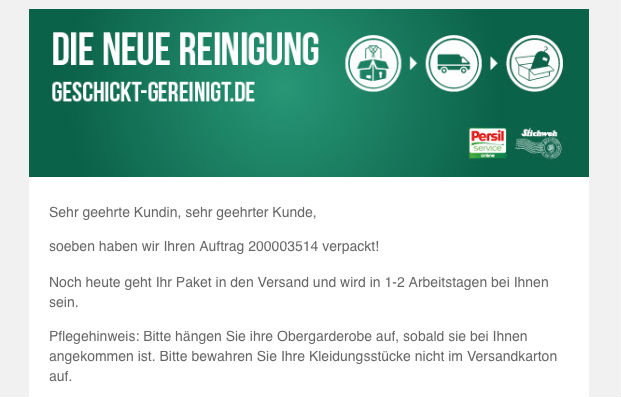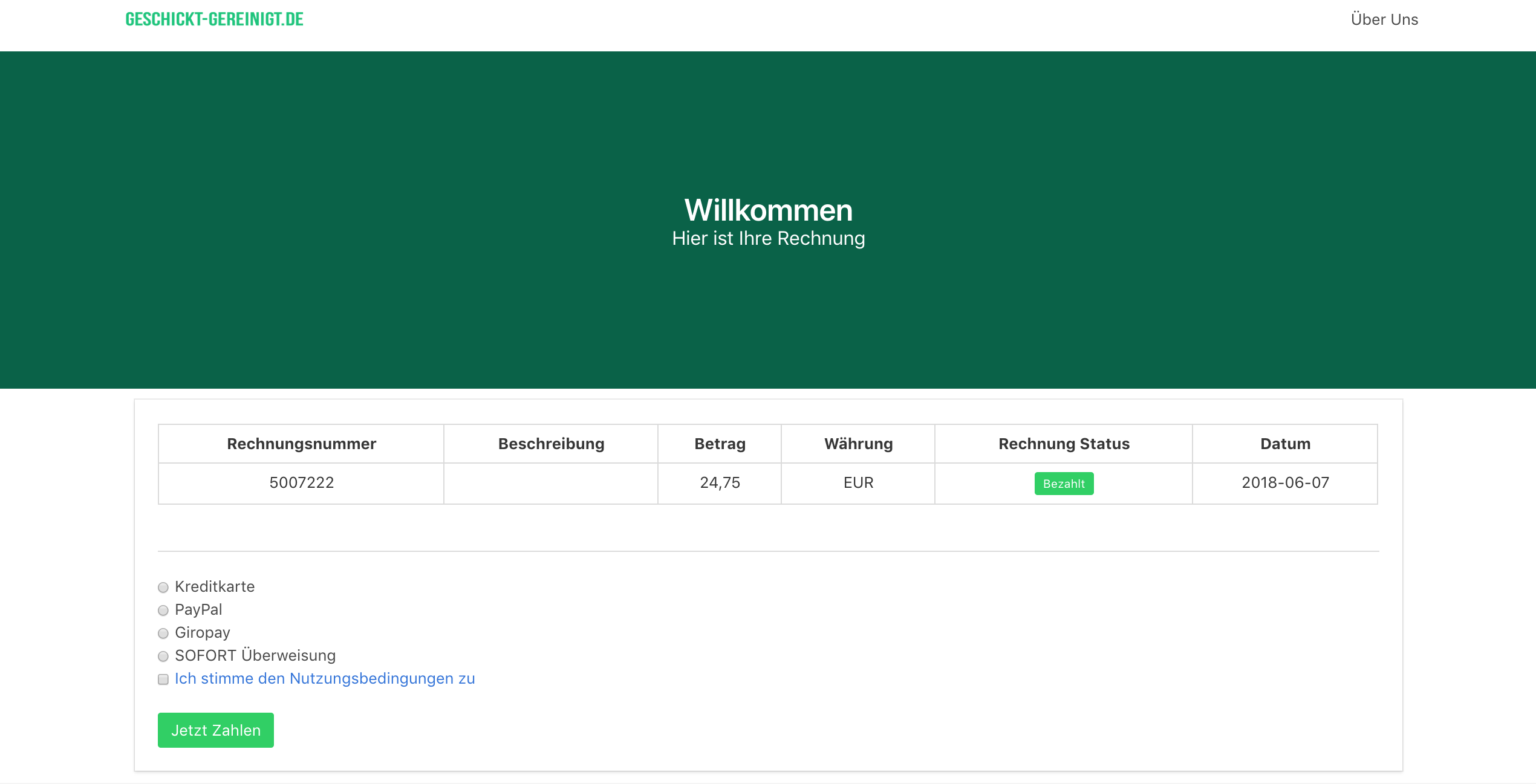 03
... and simply paid.
Customers can open the personalized JetztZahlen link with one click and easily pay for the cleaning with their preferred payment method such as credit card, PayPal, Giropay or SOFORT - without having to enter the order number!
Case: Creditreform Hamburg
---
The product JetztZahlen as a modern and customizable solution for payment in the collection business. This case shows you the option of linking to the general JetztZahlen page and a workflow with entering a file number.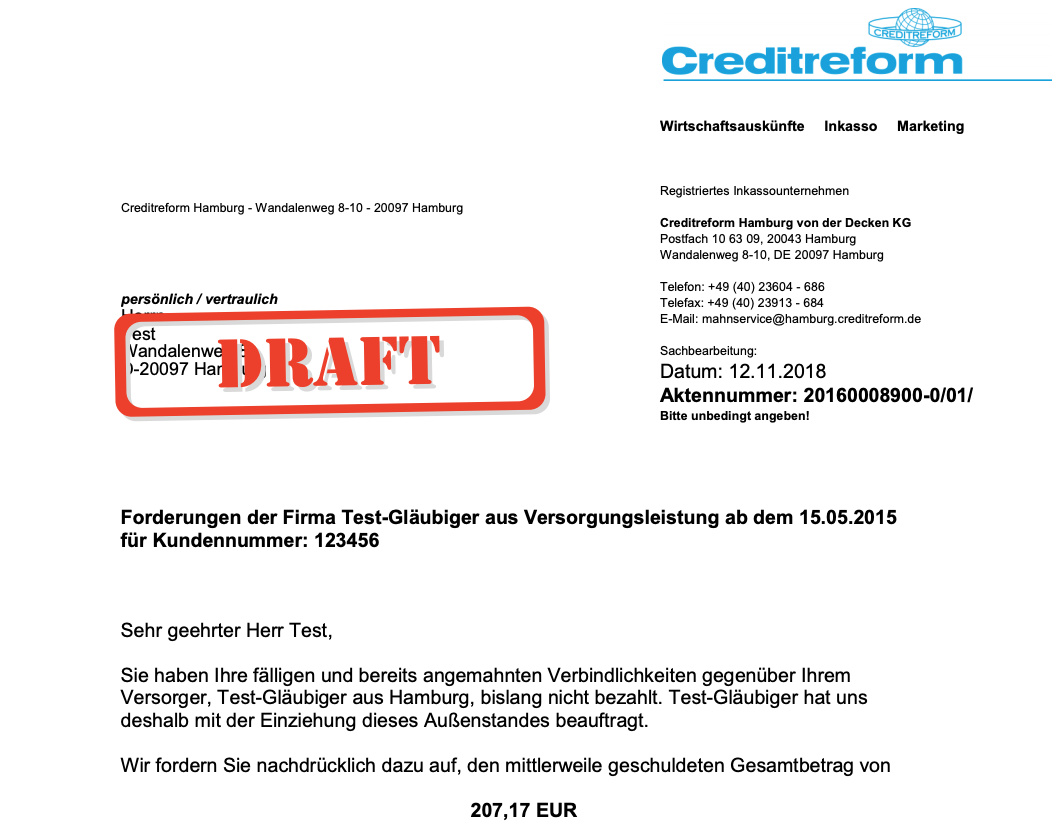 01
Requirements
Provide the addressed group of people with a simple and fast online payment option. Information portals with a payment function must be strongly secured due to data protection requirements, which results in an extensive and time-consuming registration process. This can be a deterrent.
02
Erhalt der Zahlungsaufforderung per Post
In a letter by post the customers receive a reference to the payment portal crhh.jetztzahlen.de and the associated file number, whereby also the payment options available are listed for selection.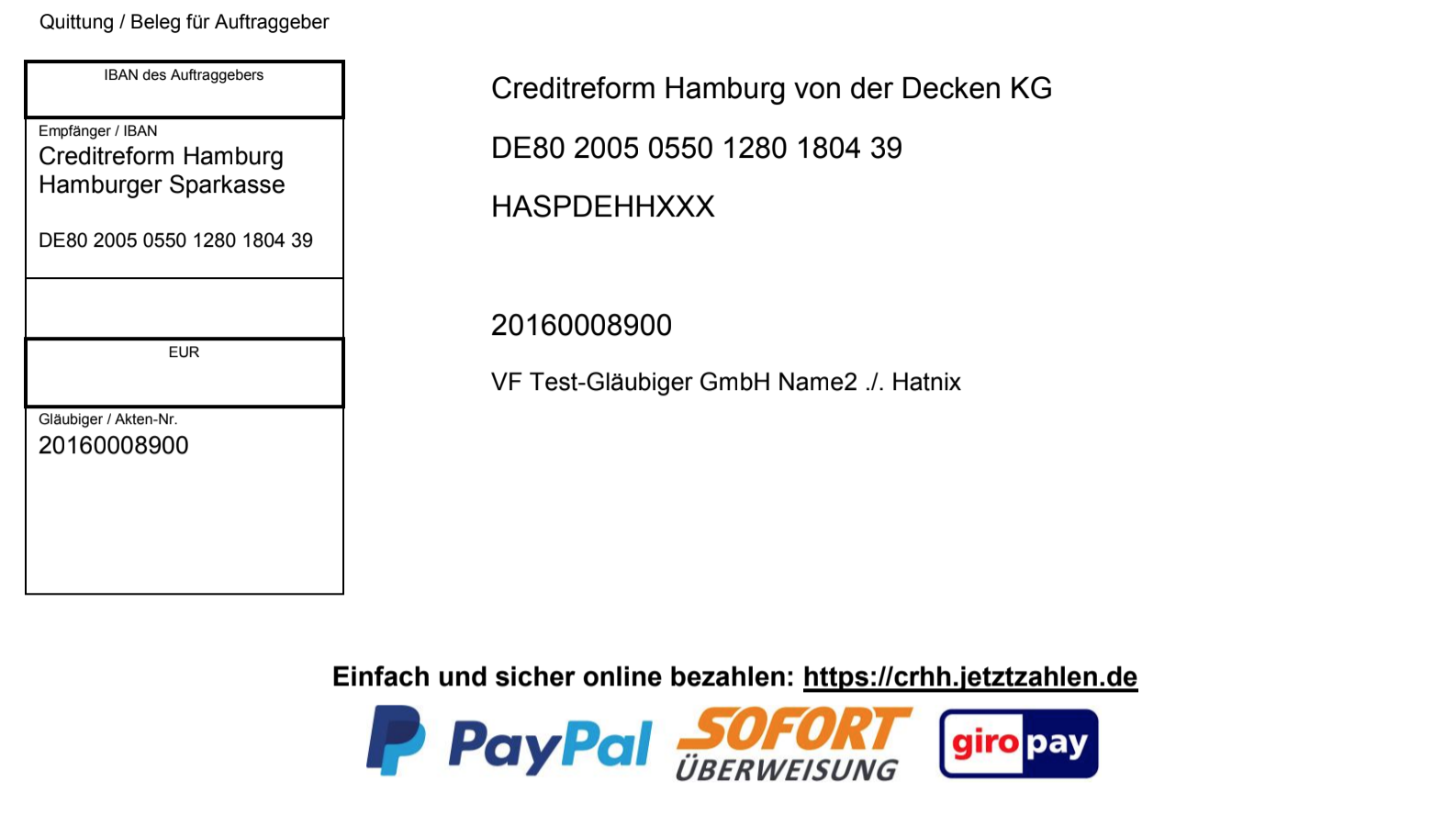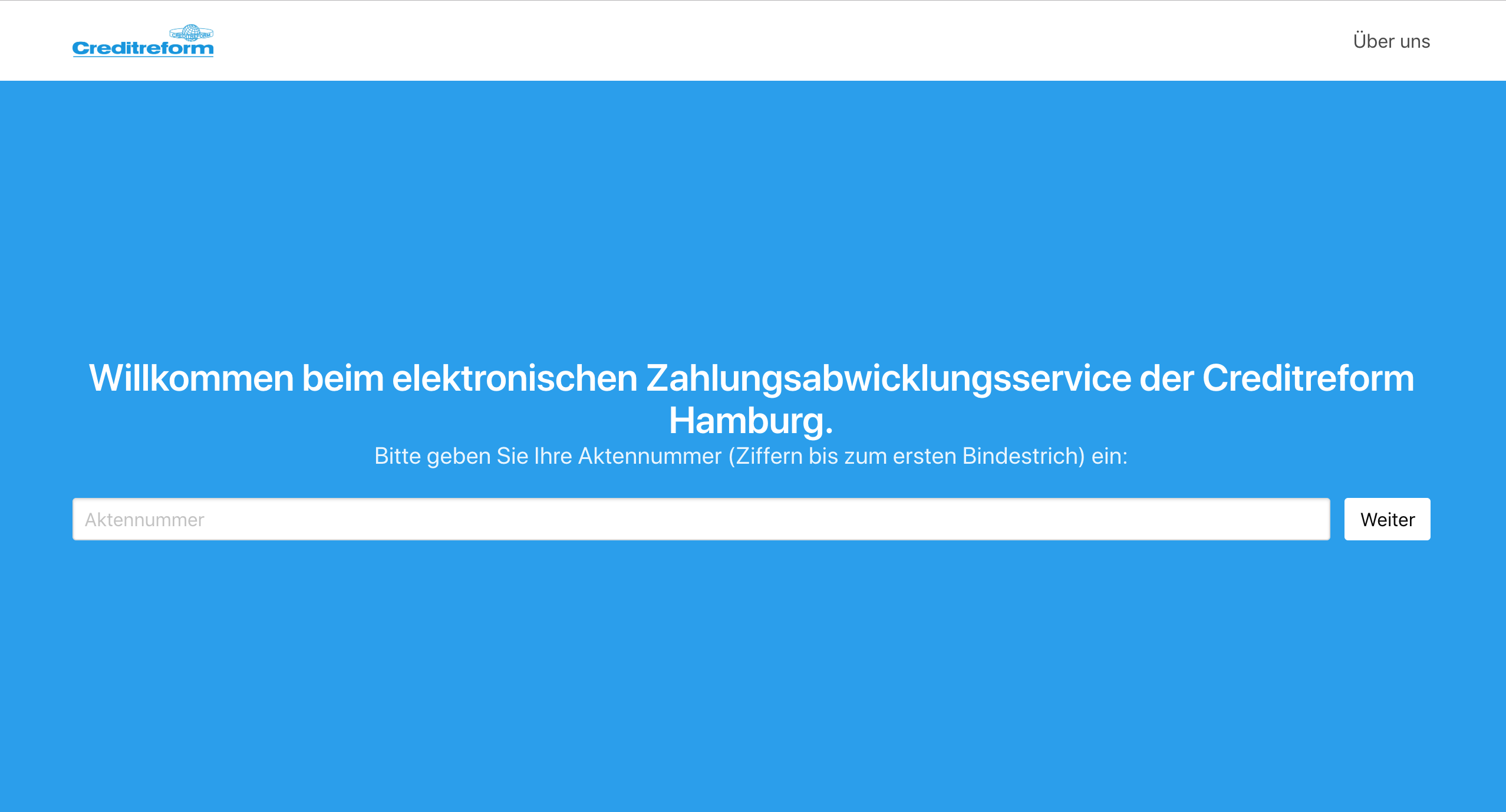 03
Simply paid online
They can then call up the outstanding amount by entering the file number and pay the outstanding amount quickly and easily online.